RMHC
Season of Giving 
Fundraising Campaign
THE GIFT OF TOGETHERNESS
THE GIFT YOU CAN'T BUY. A brushed ribbon visually "holds" this precious gift you can't buy – but that you can only give. Togetherness. Family. Love. The 2017 campaign delivers that gift. 
Why it works: This approach captures that sense of giving something precious in a very telegraphic, memorable way. It makes the act of giving feel real and special by finding a way to make visible what's invisible.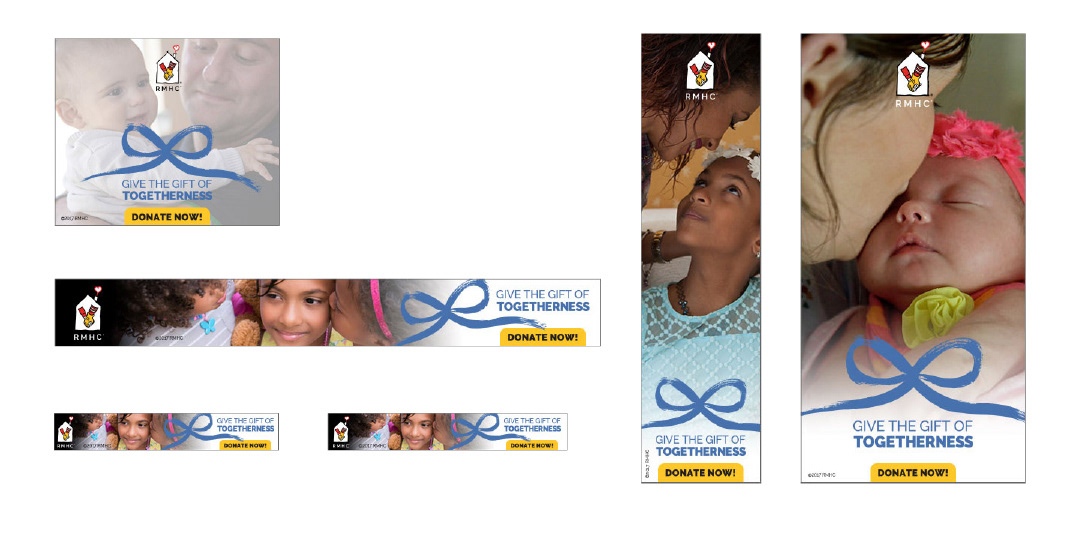 Facebook Carousel
Various arrangement of stills and 10 second video spots were used in social media.